Tim and Laura had their engagement session today.  It was a perfect snowy day, the snow just sparkled in the sky and it wasn't -20, which is always a plus.  These two romantics wanted to visit the park where they shared the kiss to end all kisses, and Laura got to test out her Christmas gift from Tim, a brand new pair of skates.
Don't they look like a hallmark card?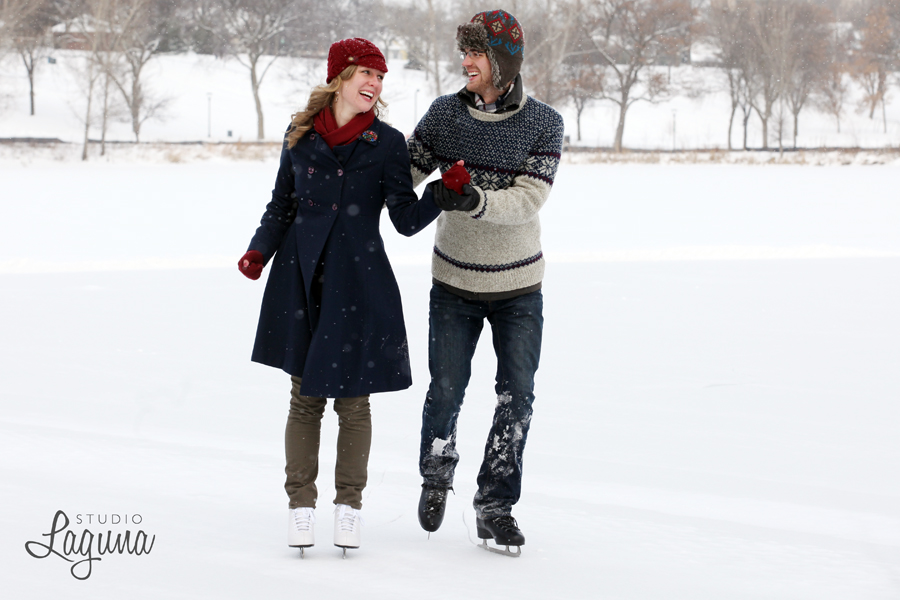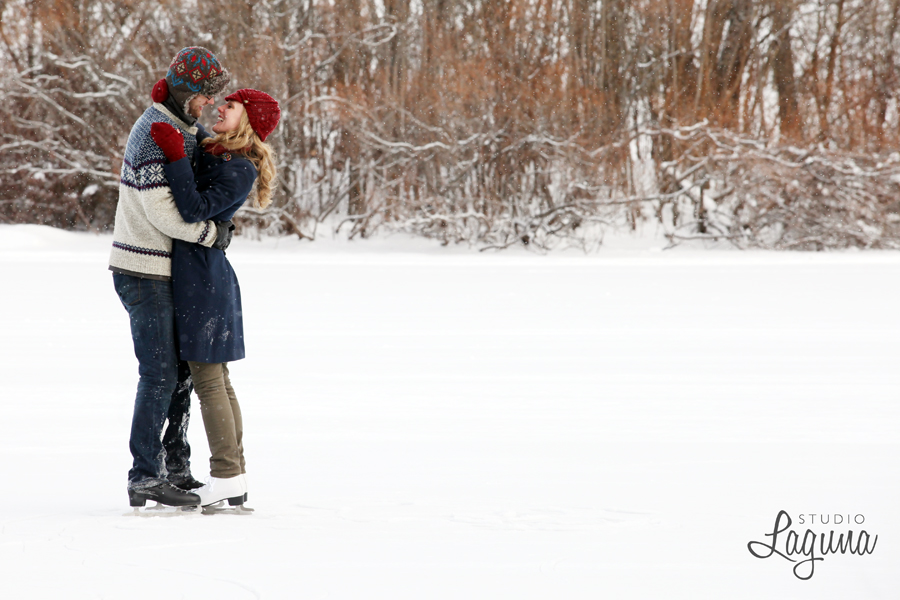 I just adore this image, and love all of the snow falling around them.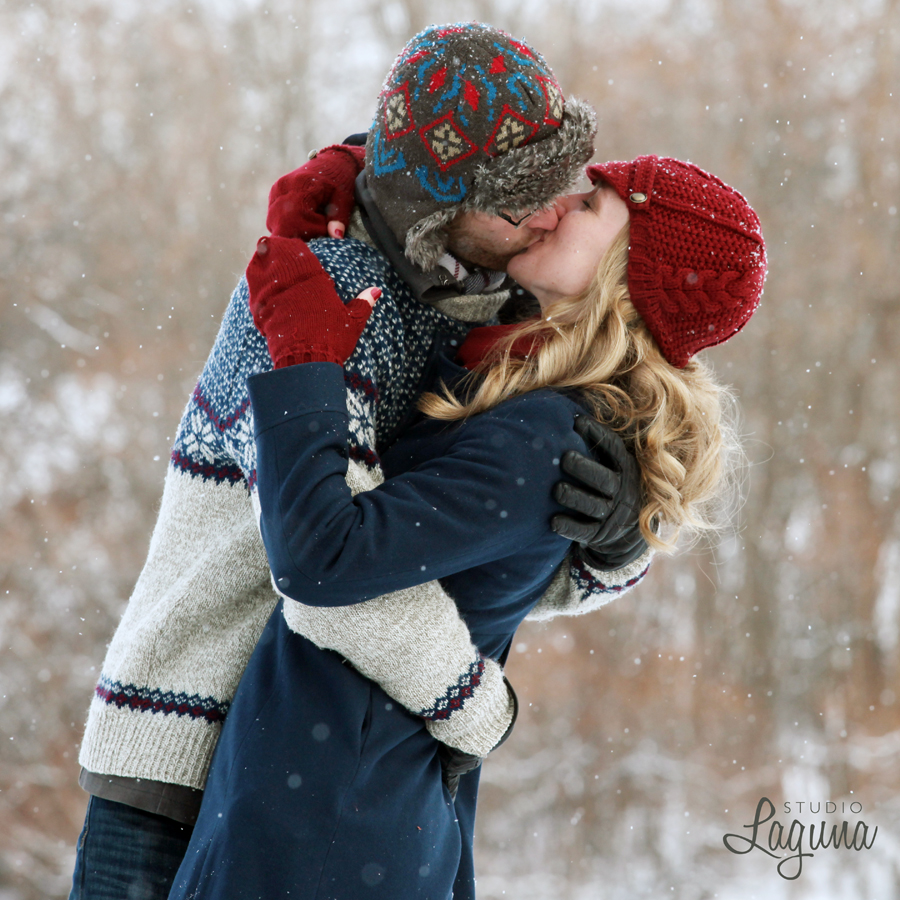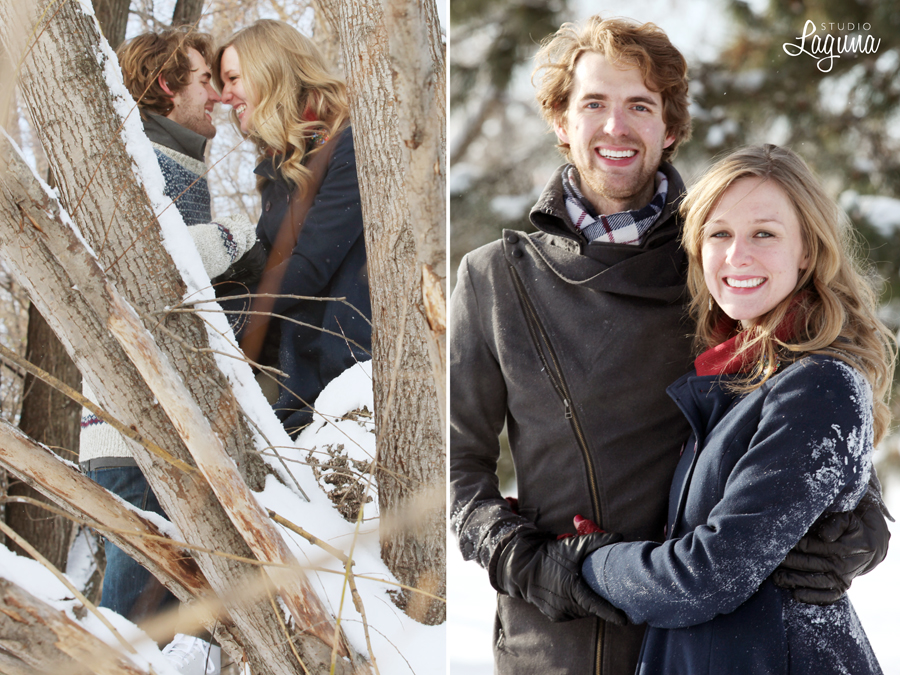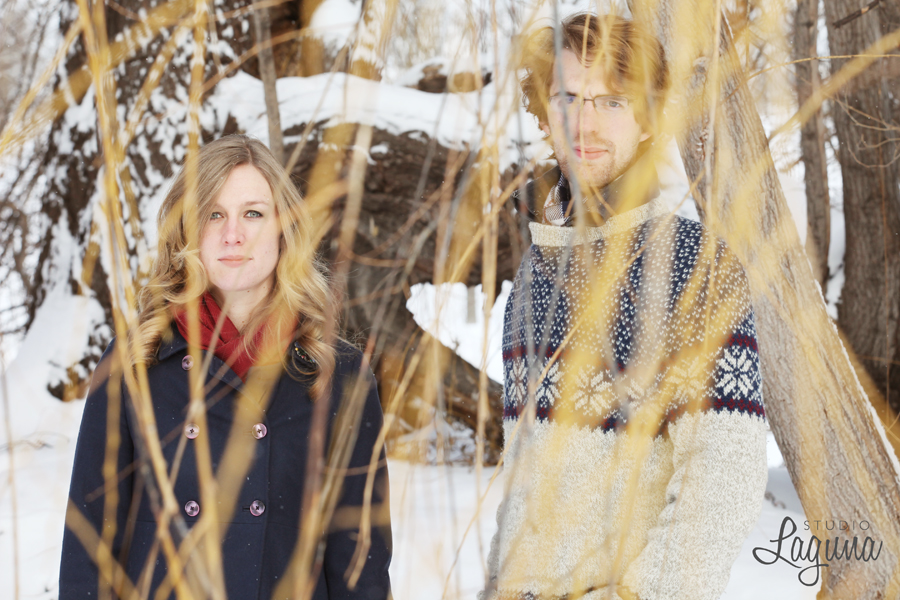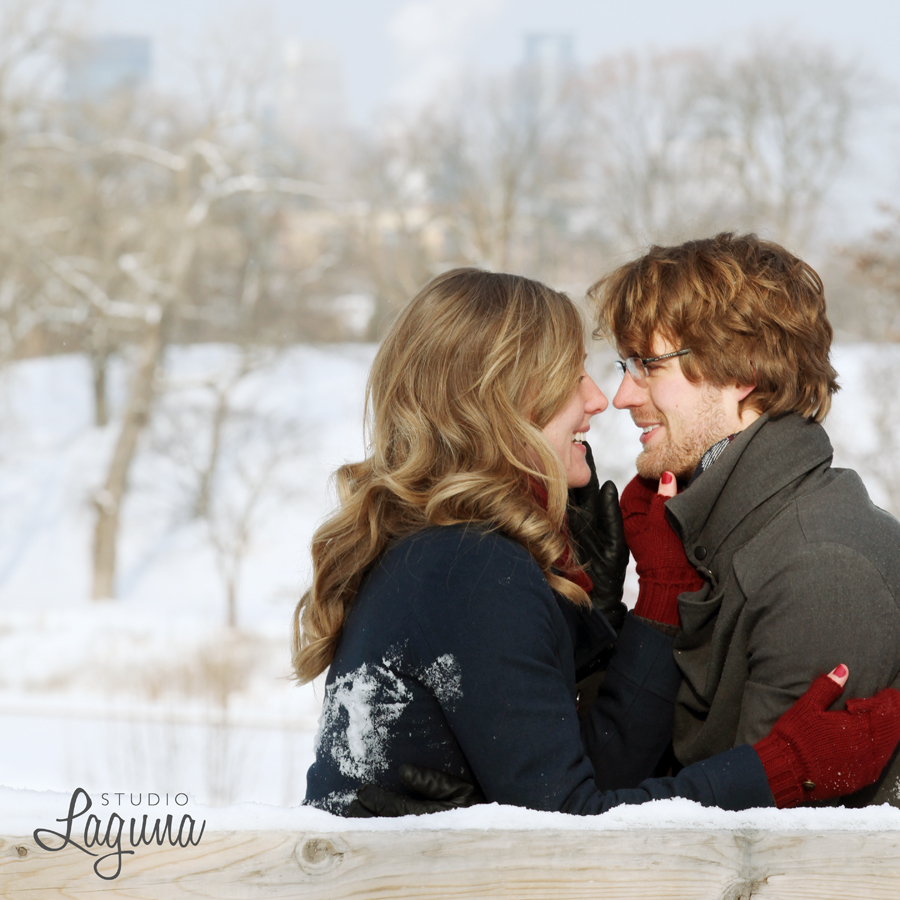 After some canoodling, it was time to play in the snow.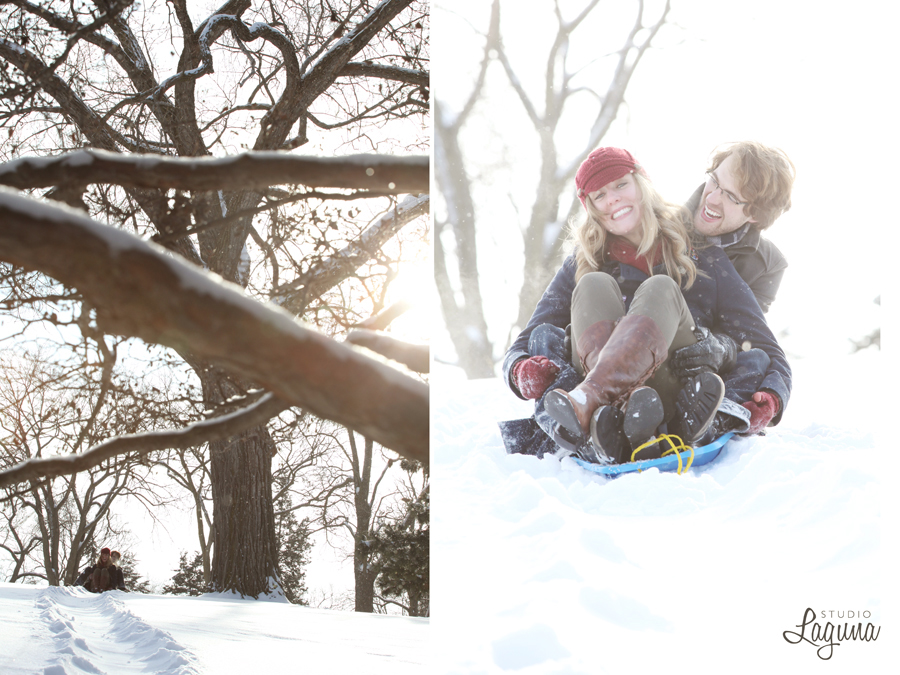 Sunflare and snowflakes…how cool is this?!?!?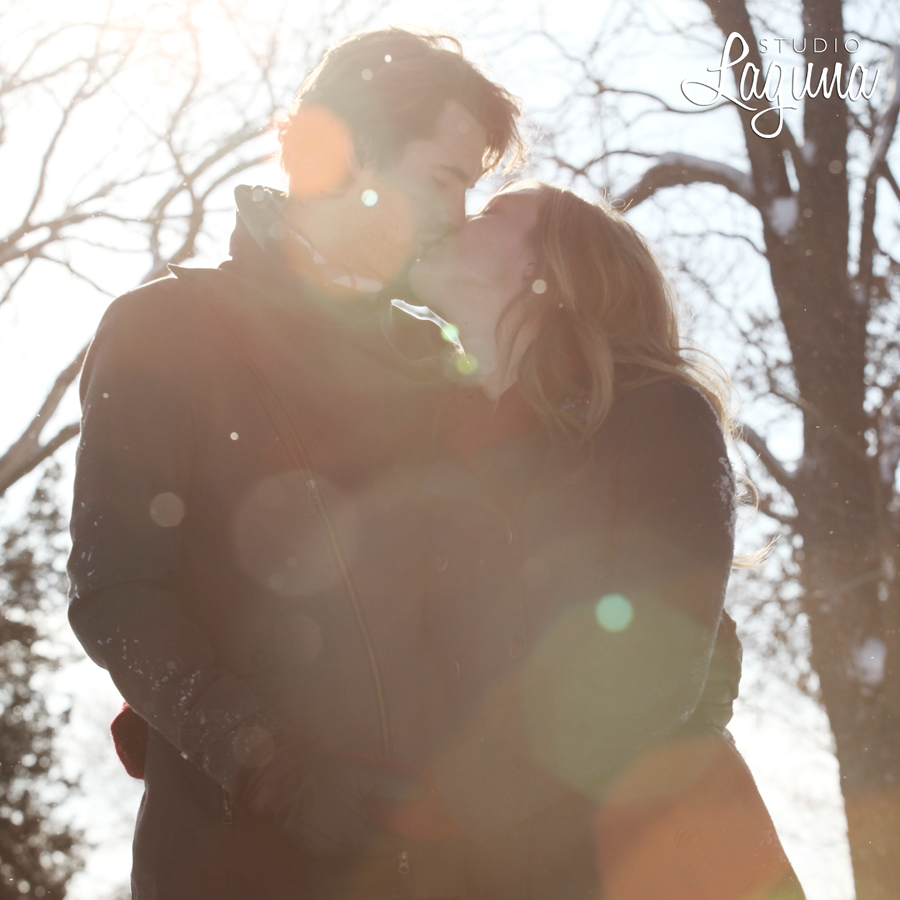 Tim and Laura, I hope you enjoy your sneak peek!